Manufacturing the Highest Quality Feeds in BC — Since 1968!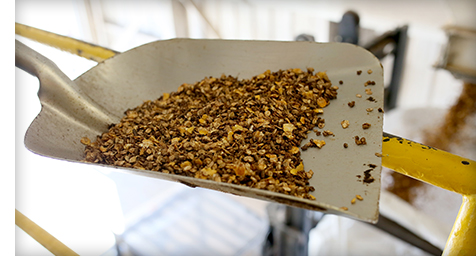 Exceptional customer relationships based on value, service, and the safest, highest quality, most nutritious feed products in BC. This helps our valued customers – some of whom have been with us for for as many as 50 years – achieve optimal animal health and economic performance.
Focusing on animal health, nutrition, productivity and specific on-farm goals, we deliver:
---
Consistent, Top Quality Feed
Ritchie-Smith works hard to lead the way with production and certifications. We consistently achieve exceptional quality by leveraging experience, leading-edge production technology and innovative nutritional concepts. Our two state-of-the-art mills include advanced pelleting lines and flaking systems to optimize pellet quality, minimize biological hazards and enhance feed ingredient digestibility and nutrition.

Unrivaled Expertise and Service
We have an amazing and dedicated Ritchie-Smith Team! It's all about our people – from our order desk team to our administration team, our mill operator teams, our maintenance team and our driver teams, our procurement and logistics teams, nutrition and sales teams and finance teams. We focus on hiring and retaining the best people in the industry to serve our customers

Our dedicated 90-plus employees include a full complement of experienced nutritionists and specialized field staff to consult with other industry experts and farmers, helping meet and exceed livestock health, nutrition and performance expectations. We provide ease of ordering, on-time, reliable delivery, and unrivaled customer care. And we're always finding ways to improve through continuous education, listening to customers, visiting other mills and speaking to global industry experts.

Competitive Pricing
Ritchie-Smith continually invests in industry-leading innovations, practices and thorough planning, allowing our team to offer our customers high quality feed at competitive prices. Our customized, cost-effective feed products and services help ensure our customers yield the best performance and get desired bottom line returns.
Learn more about our feed company, or to discuss the best feed solution for you, contact us.